Hello and welcome to my site. A personal page for me to blog about my experiences, spur of the moment thoughts, feelings, travel, and etc. I hope you have fun reading my entries as much as I enjoyed writing them. Please feel free to leave your comments and messages.

Every lady takes how they smell very seriously. We girls have always been conscioused about this certain aspect of our body. Like for example, I never go out of the house without wearing any of my signature scents and I try so hard not to move so much so that I could avoid sweating. Vanity is well displayed my the female gender, but now a days, men are not that scared to express their desire to look and smell good too.

Anyways, I made this post to give you, my friends an idea of how I smell. :)
FOR DATES and SPECIAL OCCASSIONS: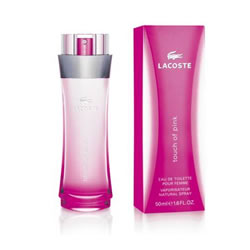 Lacoste Touch of Pink
Armani Red Jeans Perfume
Body Shop's Golden Apple Body Lotion
Bath and Body Works Antibacterial Hand Sanitizer (Country Apples)
FOR EVERYDAY AFFAIRS:
Penshoppe Cologne (the purple one)
Marks & Spencer's Hand Lotion
Paris Hilton Perfume
Victoria's Secret Lovespell Body Spray
Victoria's Secret Lovespell Body Lotion
These are some of the favorite scents I use. ;) What about yours?

2 Comments:
Bogie said...

November 19, 2009 at 4:08 AM

 

Hmmmmm... you smells good dear!

nancy said...

November 19, 2009 at 2:33 PM

 

I use bath and body works too, from lotion, perfume to shower gel and foam wash. I have the mango mandarin and black raspberry scents.

For daily use, i have tickled pink from bench and heaven scent splash cologne from avon :)

and you're right, we all love to smell good....